Dublin city house prices rise by €1,500 per week
30th June 2021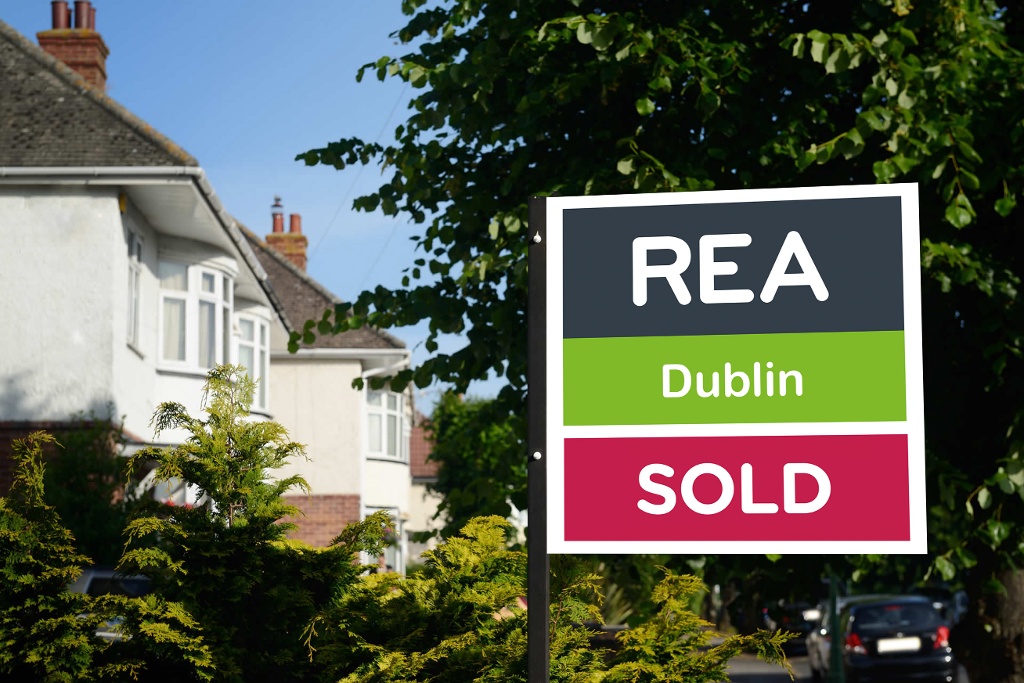 Average house prices in Dublin have risen by €1,500 per week since the end of March, the REA Average House Price Survey has found.
Selling prices have increased by 4.2% over the past three months, with the average three-bed semi now fetching €456,977.
This is a rise of €18,000 on the equivalent figure at the end of March, Celtic Tiger-like increases compared to a total annual rise of 1.4% in the 12 months of 2020.
This has fuelled by pent-up demand and the return of physical viewing, with the marketplace also seeing the lowest supply and the shortest time taken to sell in recent history.
And as multiple buyers bid for scarce supplies, the average three bed semi is now reaching sale agreed after just four weeks on the market across the city – less than half the ten-week average this time last year.
The REA Average House Price Survey concentrates on the actual sale price of Ireland's typical stock home, the three-bed semi, giving an accurate picture of the second-hand property market in towns and cities countrywide.
"While the market operated steadily through lockdown, the ability to view homes and the reopening of estate agents has seen a further flood of mortgage-approved buyers emerge," said REA spokesperson Barry McDonald.
"However, we are starting to see a moderate increase in home coming to market, both second-hand and new, which may improve the situation.
"Many people were not comfortable with the idea of buying houses without the traditional viewing, and they have now joined the ranks of those chasing a limited supply."
Prices rose by 5.8% to €336,870 in North County Dublin, with time taken to sell dropping to four weeks.
South County Dublin saw rises of €10,000 in the quarter, with three-bed semis now reaching €430,186 on average, an increase of 2.2%, and time taken to sell halving to just three weeks.
The rise in construction costs and the availability of tradespeople is forcing many people towards moving rather than renovation, according to Winston Halnon of Donnybrook and Dun Laoghaire agents REA Halnon McKenna.
"Lockdown has revealed the true suitability of homes, and many people are in a dilemma as to whether they should extend their existing home or place their property on the market and move to a bigger space.
"What they are finding is that rapidly rising construction material costs and the scarcity of tradespeople is quickly rendering these options uneconomical, with selling increasingly becoming the option."
We are seeing a good mix of loan approved First Time Buyers and investors back in the market according to Anthony McGee, REA McGee, Tallaght, where prices rose 2.3% to €265,000.
"We are seeing that those who are viewing properties are bidding strong," said Helena Fitzgerald, REA Fitzgerald Chambers, Stoneybatter, where prices rose 5% to €410,000 in Q2.
"Most importantly, the level of enquiries from new-interest buyers has reduced. With the improved weather and the opening up, people are now putting a hold on buying."
Demand is currently stronger for properties under 500K, especially 3-bed semis according to Tara Byrne, REA Byrne and Quirke, Sandyford where prices rose 5% to €480,000 in the past three months.
In Clontarf, REA Grimes noted a 6.3% rise in Q2, with prices increasing to €675,000.
"What the last year has done has seen a build up in savings and it has also seen people realising that their house doesn't work for them," said Jim Gallagher of REA Grimes in Clontarf.